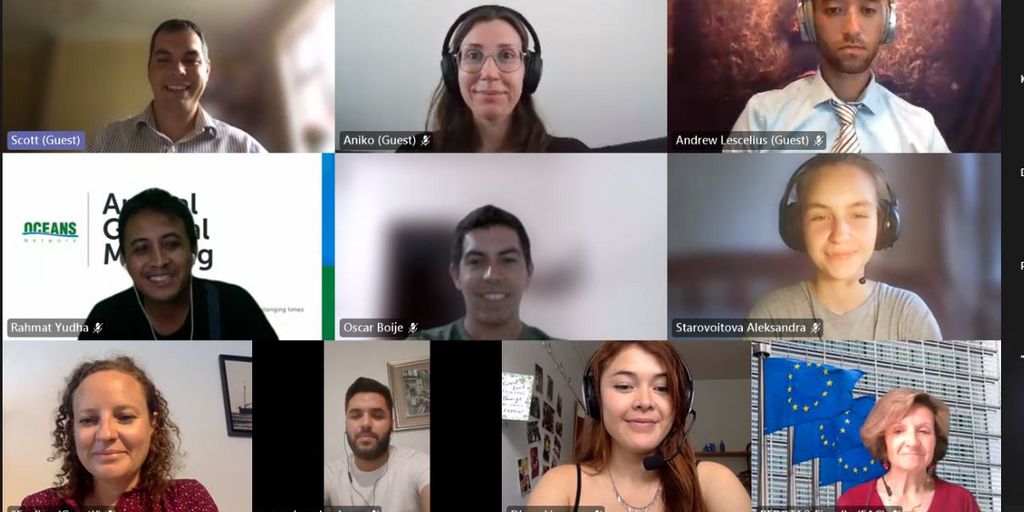 2021-07-19
Members Report
Activities
Annual General Meeting
Annual General Meeting 2021 summary: Stay connected in these challenging times
OCEANS Annual General Meeting has successfully been held on 10 July 2021
The AGM was moderated by Scott Darby and opened by OCEANS vice-president, Farouk Kouider Moussaoui, followed by an introduction and sharing session from the OCEANS board regarding OCEANS' workplan. Different working groups represented by their heads of teams such as International Coordination, Community Development, and Communications presented their workplan for the upcoming term.
Furthermore, Fiorella Perotto from the European Commission gave a speech about mobility and network updates on international credit mobility, the role of alumni networks, and how the European Commission can help in this matter. This was followed by a presentation from Diana Marcela Lizarazo Pereira from the Erasmus Mundus Association (EMA) about how to prepare a successful project idea in the framework of the ESAA project call. The next session was a presentation by Rahmat Putra Yudha about digital entrepreneurship in these challenging times. In the end of every session, there was a Q&A session with OCEANS members.
The Annual General Meeting of OCEANS was not just presentations and discussion, but the network also updated their statutes and held a vote, led by Oscar Boije. The statute changes were accepted with 87.5 % acceptance which fulfils the requirement of 2/3 of the votes being in favour of the changes. You can find the new statutes here.
In the end, the members had a virtual social event after the meeting and enjoyed the games. Overall, the meeting was very successful by meeting all members and discussing important issues for the future development of the organization and we are looking forward to encouraging collaboration across OCEANS member with different projects and countries.
Indonesia, 19.07.2021
---