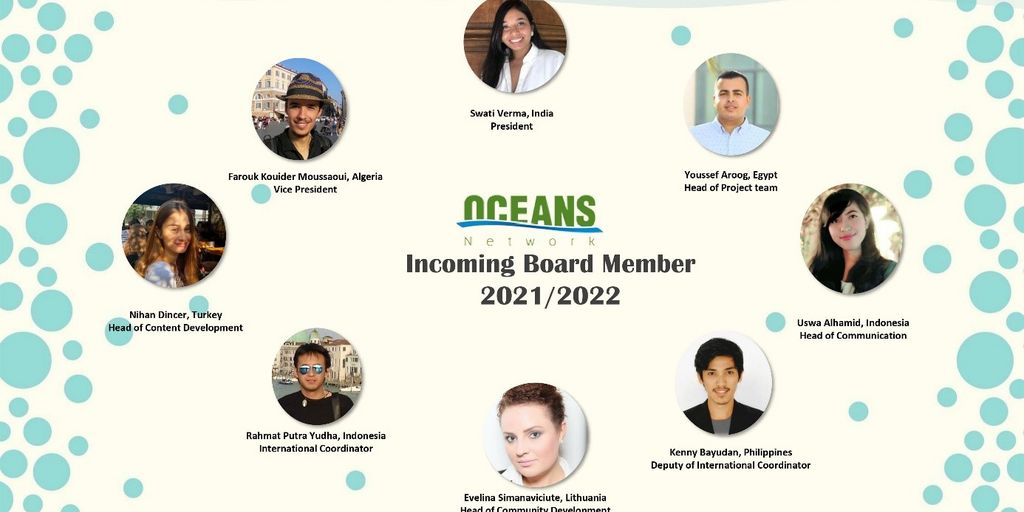 2021-04-16
News
Announcements
Official Board change within the OCEANS network!
After a successful virtual handover in March, the new OCEANS Board has now officially taken over the mandate for the term 2021/22.
After the hand over between the outgoing OCEANS Board (term 2020-21) and the incoming Board (term 2021-22) has been finalised, it is time for an official farewell and welcome!
The OCEANS network is very thankful for the team spirit, commitment and motivation of the outgoing Board 2020/2021.
You have been a great help to the Oceans Network and we wish you all the best for your further career!
On the other hand, we we also want to congratulate and welcome the incoming OCEANS Board 2021/2022!
We hope you already had a good start and we are looking forward to a lot of amazing activities and moments with you!
Good luck for this year, which without doubts will be challenging one.
We believe in you!
---