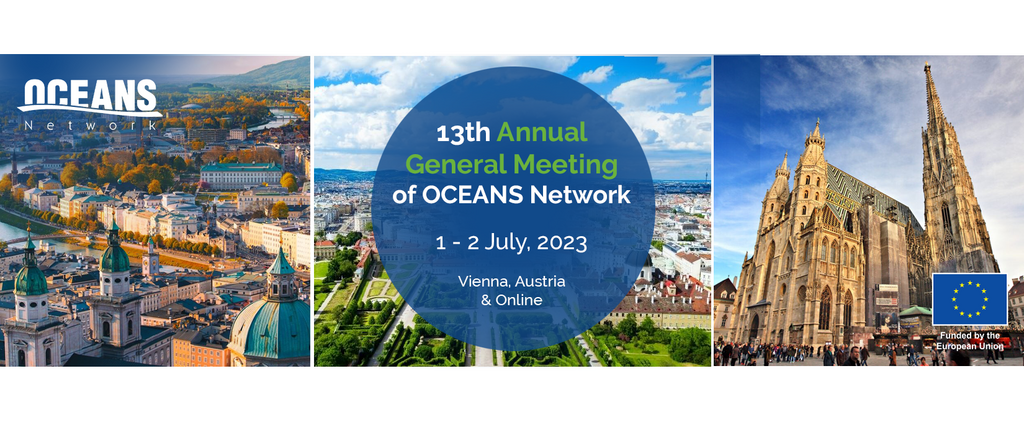 2023-06-20
News
Events
Annual General Meeting
13th OCEANS Annual General Meeting is to take place on 1-2nd July
The Annual General Meeting is one of the most awaited annual events of the OCEANS Network. This year it will happen in Vienna, Austria.
The upcoming days are getting busier for the OCEANS Network: in less than two weeks the 13th OCEANS Annual General Meeting will take place!
On the 1-2nd of July our community will gather in Vienna, Austria to take part in one of most awaited events of the network, follow-up on the recent achievements and get inspiration for new ones.
The agenda is full of interesting sessions, such as National Representatives or Annual Working Plan Presentations. However, the most important session is the voting for a new Statue of the OCEANS Network.
Don't miss out on the AGM and register now to participate online! The online broadcasting will take place on the 1st of July from 09:00 to 12:40 CEST.
To register for online participation, please submit this form latest by 28th June, 11:59 PM CEST:
https://forms.gle/VktZAS7LdYGTE6E96
See you soon!

---