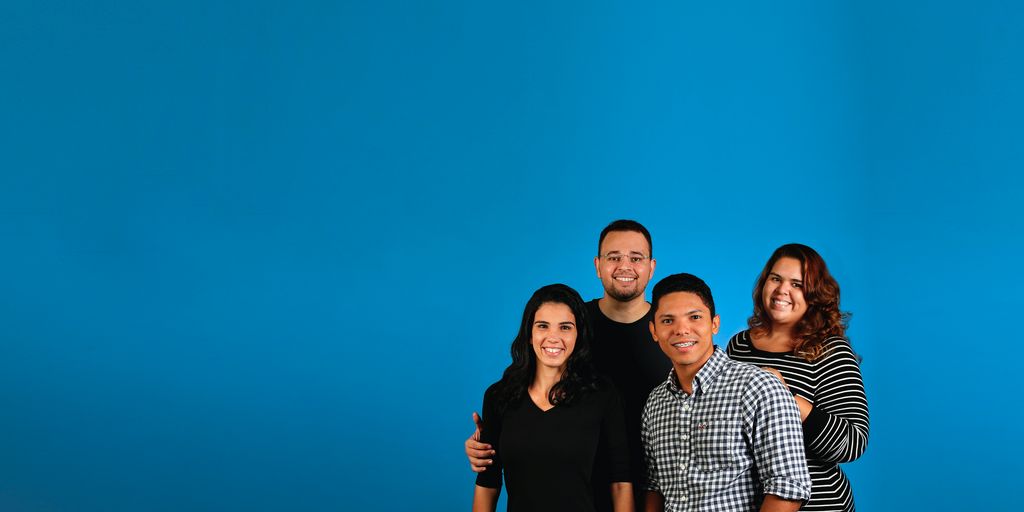 2021-01-29
News
Top News
Announcements
Call for OCEANS Team members and Heads of Teams 2021/22
The OCEANS network is looking for new members for their Teams as well as Heads of Teams, who will be the new Board members 2021/22. Deadline for applications: 08 February 12 PM CET.
The term of the current coordinating OCEANS Board is coming to an end and we are now looking for new, motivated Team members and Heads of Teams (new Board members for the upcoming term 21/22). Apart from the new President and Vice President (elections still ongoing), the following Teams are looking for new members to join and support them as well as for Heads of their Teams 21/22:
International Coordination
Projects Team
Community Development
Communications
Content Development
Find out more about the Teams here.
Whereas Team members will work closely together on topics related to their Team to further develop the OCEANS network, the Heads of Teams will be the new Board members 2021/22. Apart from acting as a nexus between the Team and the coordinating Board, Heads of Teams represent OCEANS members around the world and at the ESAA level for a one-year term.
Requirements to apply for Heads of Teams:
Be an active and passionate member of the Team
Be available for the virtual handover on last weekend of February (27 - 28 February)
Be available for Annual General Meeting (AGM) end of April when official mandate starts
If you would like to apply either to become Team member or even to become Team member and Head of the same Team, please fill in the application form by 08February 2021 12 PM CET. (Side note: You may apply for multiple Teams)
Find out more about the Positions of Heads of Teams here:
1. Head of International Coordinator
Are you passionate about OCEANS' worldwide expansion and already have a good network with higher education institutions and potential partners around the world? Then join this team (this team is supported by the National Representatives) and help raise awareness of OCEANS internationally.
Role & Responsibilities:
Contact with universities (university staffs, international student clubs)
Contacting partner organisations for outreach and building relationships
Managing and contacting the National Representatives
Developing organisational strategies

2. Head of Projects
Join this team if you want to support ESAA projects & AGM organisation.
Role & Responsibilities:
Be a point of contact where members can discuss potential ideas and act as a sounding board
Review applications and offer advice
Review which applications are successful and use this help guide other members
Organisation of webinars for ESAA project writing (Including FAQ)

3. Head of Community Development
Join this team if you believe in lifelong learning and have a passion for implementing different education & training programmes for the network. This working group will plan different training workshops for OCEANS members in various subject areas and will also work closely with the board and manage OCEANS' flagship event- Annual General Meeting (AGM).
Role & Responsibilities:
Support OCEANS events, networking, and membership & volunteer training
Engage with members and find out what support they need
Contact universities and other bodies to make them aware of us and recruit new members
Work with the board to organise AGM 2021

4. Head of Communications
Passionate about creating engaging posts to promote OCEANS internationally? You're interested in the latest social media tools and want to challenge yourself making OCEANS' social media channel more visual and interactive, this team is for you!
Role & Responsibilities:
Promotion of OCEANS, Erasmus+, international mobility on social media
Manage membership requests at OCEANS going global page -- check eligibility
Daily management of OCEANS social media channels
Promoting OCEANS events and activities via SNS[KS2]
Manage visual (photo & video) assets of the network

5. Head of Content Development
This team will be responsible for publishing webinars, streamed video, and written content (called the OCEANS Docks) for the OCEANS website. We are looking for talented story-tellers to develop topics and ideas that will resonate with our members and help launch various digital led initiatives. You don't need to be an IT expert to join. OCEANS website, community and all the tools connected to the organisation are managed by this team.
Role & Responsibilities:
Configure and manage content on the OCEANS website
Configure and manage the voting tools
Configure and manage the Newsletter tools
Create newsletters
Keep the OCEANS website up to date, create new articles to be shared via social media channels by the communications team: this includes articles, photos, videos, as well as any other type of content
Scout for new tools
Why Apply For These Positions?
Volunteering in OCEANS is a great possibility to learn new skills, gain valuable experience, and build up your personal network with high performing people from around the world.
Eligibility
Membership of the OCEANS Network by being an International Credit Mobility student or alumnus is required. Member of the respective team for at least 2 months.
Next steps
Please fill in the application form a by 08 February 2021 12 pm CET.
The OCEANS Board will select new Team members and Heads of Teams during the first half of February (the selected candidates will be notified and introduced to the OCEANS network by end of February).
For the period between the elections and the next Annual General Meeting 2021 (end of April), the new Board Members will be supported closely by the former Board for a smooth handover (end of February).
Germany, Cologne, 29 January 2021
---