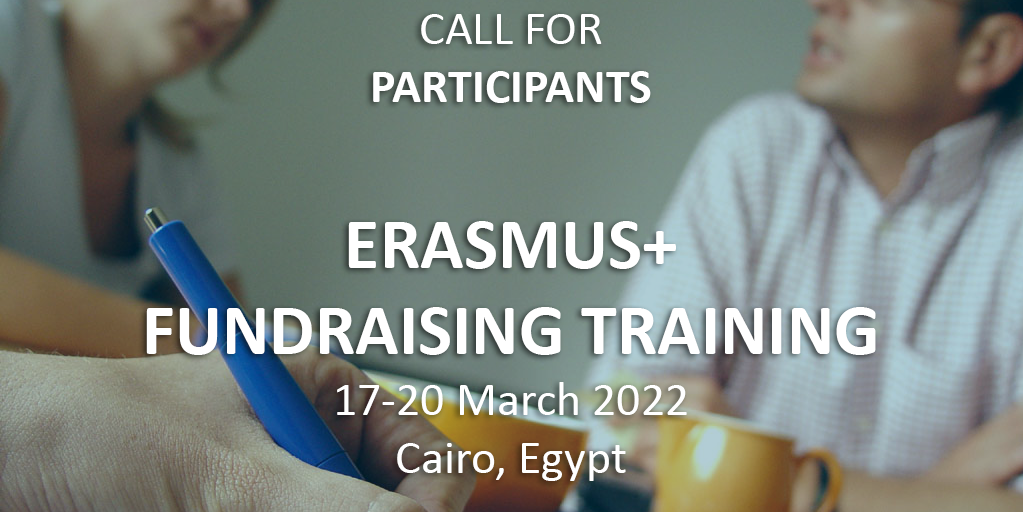 Erasmus+ Fundraising Training, Call for participants
This event is designed to give participants insight into different fundraising sources and strategies for developing new Erasmus+ related activities in their country.
Event description
want to learn how to raise funds and establish partnerships that enable you to organize OCEANS and Erasmus+ events projects?
Join the Erasmus+ Fundraising Training to acquire knowledge on various fundraising sources and strategies you could use to develop new Erasmus+ related activities in your country. These sources include in-kind support, crowdfunding, membership fees, merchandise sales, European, ESAA and other funding sources, private and public sponsorships and partnerships, etc.
Expected outcome:
After the training the participants are expected to, among others:
● Understand how Erasmus+ organizations manage their finances;
● Understand various fundraising sources, including their challenges and opportunities;
● Be inspired to continue raising funds and other resources for their organisations;
● Be inspired to continue developing additional activities for Erasmus+students and alumni in their own countries;
● Agree on fundraising objectives for the next 3 years, and develop a plan for the 1st year;
● Continue developing their fundraising knowledge and skills after the training
Location and time:
When : 17-20 March 2022
Where : Egypt

Eligibility
No prior knowledge of fundraising required but OCEANS membership is required to participate. To be eligble as OCEANS member, it means you have participated in the International Credit Mobility (ICM) or Erasmus between partner and programme countries
For more information about membership eligibility criteria, please check the link below:
https://www.oceans-network.eu/membership/membership-eligibility
Costs
No participation fee. The organizer will cover all travel, accommodation and catering for international participants, as well as catering for local participants.
Deadline to apply
Tuesday, 25 January 2022, 23:59 CET
Apply here
Erasmus+ Fundraising Training Application
To access the application form, you need to login in the oceans online community.
For more information about the training, to establish partnerships or for any other matters linked to the project, please contact the Project Organizer at: Oscar Boije (oboije@gmail.com)

The Erasmus+ Fundraising Training is made possible through the kind funding and support of the European Union, through the Erasmus+ Students and Alumni Alliance (ESAA), as well as the Mediterranean Youth Foundation (MYF).
14.01.2022, Oscar Boije, Project Organizer
---