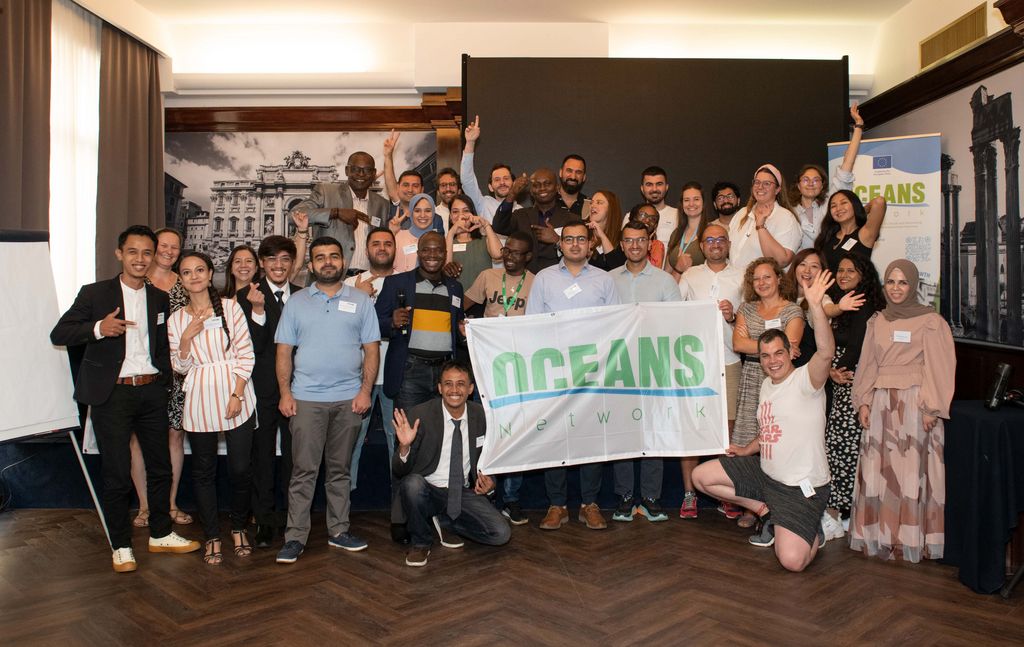 OCEANS Annual General Assembly 2022, Rome, Italy
The first OCEANS in-person AGM after COVID took place on 23-24 July in Rome, Italy. During interactive sessions and workshops, OCEANS members discussed important topics such as OCEANS identity, future strategic plans, cooperation with partner organisations, the development of joint projects and much more.
This year's OCEANS Annual General Meeting brought together both new and experienced members from around the world to hold a productive event and plan activities.
The first day started with a presentation by Helene Banegas, the Project Advisor of the European Executive Agency for Education and Culture (EACEA). She explained the activities of EACEA and the relationship with ERASMUS+. Later in the presentation, Helene Banegas mentioned the ESAA contract and the EU support for the Alumni Networks and the ESAA project opportunities. She also mentioned some points about OCEANS, such as the values and goals of OCEANS. This gave the audience a common overview of their network, its relationship with the EU and the potential opportunities for further developments.
Afterwards, the possibilities for ESAA projects were discussed and members brainstormed together with the representatives of the partner organisations about some project ideas and how to think about joint projects between the networks. The first day was streamed online, which gave all OCEANS members the opportunity to follow the discussions.
On the second day, the focus was on the workshops on
Vision Mission Values
Membership Mobilisation
Collaboration with partner organisations
and Statute Ideation
The workshops were facilitated by an experienced OCEANS member, Scott Darby. During the workshops, OCEANS members together with the representatives of partner organisations such as EMA, ASAF, WBAA, ESN and gE interactively and deeply shared their ideas, exchanged their thoughts, and planned activities on the above workshop topics. There were four breakout sessions, each facilitated by OCEANS board members and heads of the teams.
Participants chose their favourite team and joined in the discussions to translate the insights gained from the workshops into action plans.
The event ended with great ideas and plans for the further development of the OCEANS network.
Germany , Cologne , 09.08.2022
Morteza Etezadibehzadi on behalf of OCEANS
---