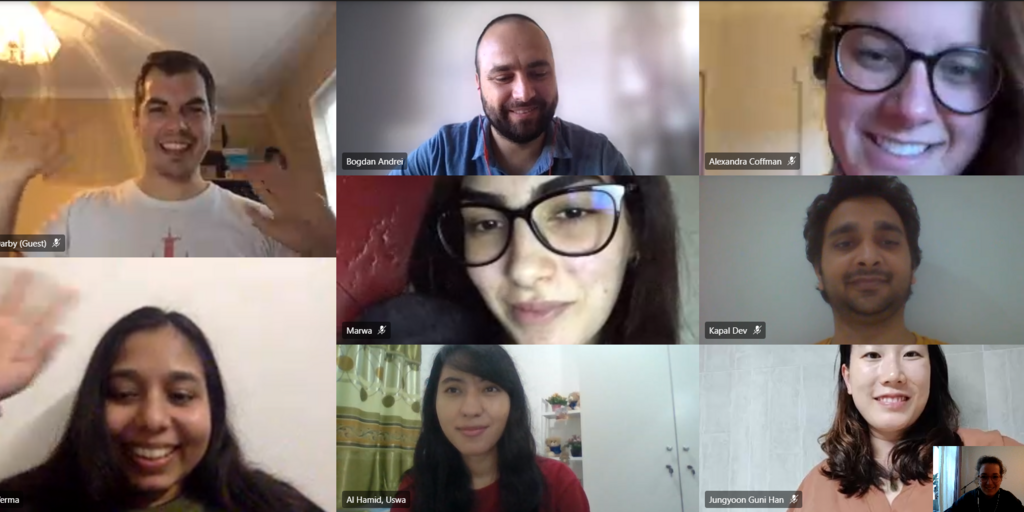 OCEANS Board Meeting 21 November 2020
On Saturday, 21 November 2020, the OCEANS Board hold an online meeting to discuss current topics, the new EC contract and upcoming matters for 2021.
Last Saturday, 21 November, the coordinating OCEANS Board, among them President Swati Verma and Vice President Niamh Griffin, together with the Service Provider, held an online meeting to discuss important OCEANS topics, most of them related to the network's future.
The meeting has been concluded with the following highlights:
the upcoming elections for the future coordinating OCEANS Board 2021-2022 (more information will follow soon);
possible dates for the three big OCEANS meetings in 2021 (two board meetings and the Annual General Assembly) in accordance with the new EC contract;
updates on future ESAA projects.
All major points being affected by the worldwide pandemic makes it difficult to take final decisions on upcoming activities now. However, the meeting was very animated, the board members came up with interesting ideas and altogether seemed very happy to finally "get together" after several months.
To stay tuned on the above-mentioned issues, check our website as well as our Social Media channels regularly.
The next Board Meeting is planned for 19 December 2020.
On behalf of the Service Provider, Anne Noe
Cologne, Germany
25 November 2020
---