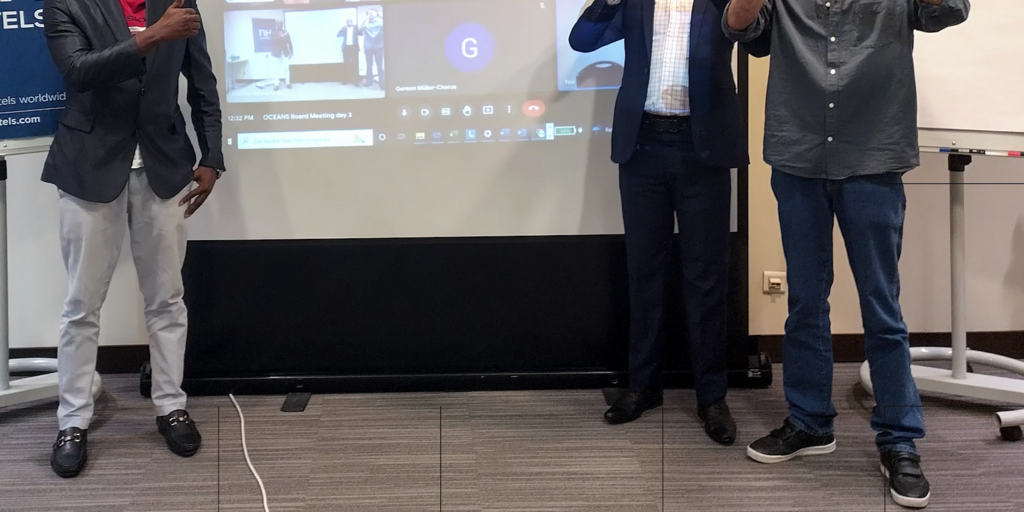 OCEANS Board Meeting Brussels 2022
From 1st to 3rd July 2022 OCEANS board meeting took place in Brussels. This was a hybrid meeting with online and onsite participants. On day one, the meeting was hosted by the European Education and Culture Executive Agency (EACEA). During day two and day three, the OCEANS board members continued the discussion on AGM preparation and the other strategic plans.
The meeting started on 1 July and was hosted by the European Executive Agency for Education and Culture (EACEA). It was an information session at EACEA with an introduction to EACEA and DG EAC (Education, Youth, Sport and Culture DIRECTORATE GENERAL). After that, the OCEANS board reported on the achievements and activities in the field of working groups, membership recruitment, ESAA projects and the effective use of online platforms to update members. Discussions were followed by a workshop on the OCEANS horizon, DG EAC expectations of the network, OCEANS identity, values, vision and mission, and criteria for membership of the network.
The second day started with an overview of the agenda and a session to review the workshop's outcome on the vision, mission and values of OCEANS, for which a task force will be established at the AGM to further elaborate on the aforementioned topics . The annual work plan for the rest of 2022 and the preliminary event plan for 2023 were then drawn up.
On the third day, the board members discussed the agenda for the AGM in depth. The roles and responsibilities for the AGM were discussed and assigned to the board members. A roadmap for updating the OCEANS Statutes was also established to be presented at the AGM.
Germany, Cologne, 09.08.2022
written by Donaldson Chima Ofoha
edited by the service provider
---