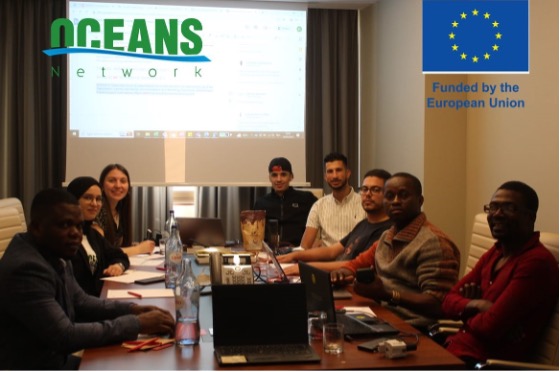 Oceans Network Board Meeting
Oceans Board Meeting was attended by members of the board on 12th to the 14th May, 2023, at Ramada Hotel by Wyndham, Lisbon, Portugal.
Oceans board meeting which held in Lisbon, Portugal was attended onsite by the seven members of the board. Also in attendance was the AGM task force(online) and the Service Provider onsite.
The meeting on day 2, Saturday 13th May, began with a welcome and an overview of the agenda, was followed with AGM preparation presentation: a review of the AGM draft agenda. Furthermore, the AGM Task Force(TF) presented an update and had an exchange with the board extensively on how to bridge the gap in preparations and improve this year's AGM experience. Day 2 also had a session on Oceans Statutes amendment which continued into Day 3. The discussions on the statutes amendment was very elaborate and the meeting was wrapped up on this note.
Board Meeting Participants includes
Board Members:
Farouk Kouider Moussaou-President
Phillipe Sessou-Vice President
Donaldson Chima Ofoha-Head, Communications
Custody Chikambure-Head, Projects
Ihem Bendahmane-Head, Community Development
Carlos Alberto LinoFilho-Head, Content Development
Mohammed Ashqur-Head, International Coordinator.
Service Provider:
Anna Deviatko-Community Manager
Patricia Morales Sanchez-Senior Manager
Donaldson Chima Ofoha
Nigeria, Enugu 25th May 2023
---