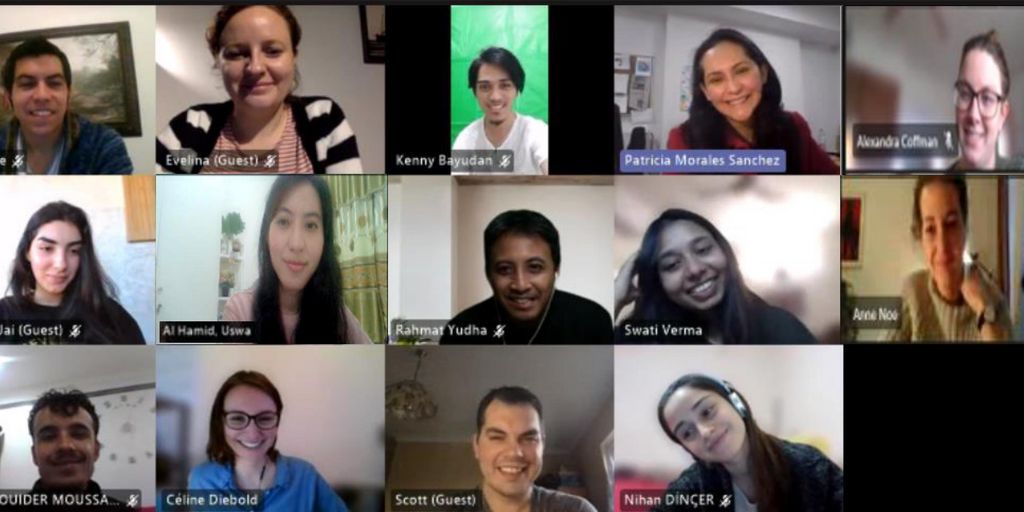 2021-03-30
News
Members Report
Virtual Handover Meeting for OCEANS Board 2021/22
On 6 and 13 March 2021, the Incoming Board (IB) and Outgoing Board (OB) of the OCEANS Network gathered online for a virtual handover meeting and to discuss important topics related to OCEANS short term and long-term goals.
During the first day of the handover, there was an introduction session of the Outgoing and Incoming Board members. Moreover, Fiorella Perotto from European Commission attended the meeting, and OCEANS members had the opportunity to discuss with her issues regarding OCEANS' visibility and how the European Commission can help in this matter. Furthermore, a sharing session from the Outgoing Board regarding challenges due to the realities of COVID-19 in 2020 aimed at being a constructive learning lesson for the Incoming Board.
The second day of the handover served to discuss OCEANS' workplan especially for the Annual General Meeting 2021. Different working groups represented by their Heads of Teams such as International Coordination, Community Development, Communications and Content Development presented their workplan for the upcoming term. Finally, the Incoming Board had a fruitful discussion with the ESAA Community Manager related to the Call for ESAA Projects 2021 in order to encourage OCEANS member to apply for this awesome opportunity.
In the end, we hope that this will be a good start for the new OCEANS Board 2021/22 and we are looking forward to a lot of amazing activities…
---