The Board
The Board is the executive decision-making body of the OCEANS Network and has a mandate of one year. It is currently composed of 7 members: the President, Vice-President, and 5 Heads of teams. The teams include International Coordinator, Projects, Community Development, Communications, Content Development. The working groups Communications and Content Development will work and coordinate closely together. For the different roles, please see here.
You can reach the whole board through:
board@oceans-network.eu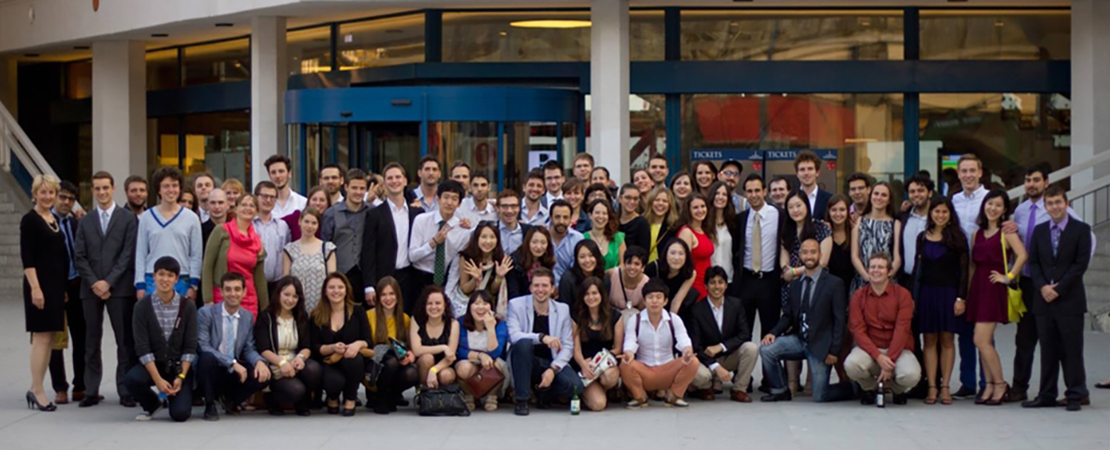 President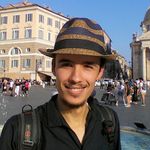 Algeria
About:
Farouk is Algerian based in Algeria. He holds a Master degree in Political Science. He currently devotes his time to volunteering with the Erasmus+ Community and Non-profit Organisations. He studied at the Department of Political Science at Djilali Bounaama University of Khemis-Miliana, Algeria. He benefited from an international mobility scholarship funded by project Erasmus+ Key Action 1. Thus, he studied at the Department of Political Science, Sociology and Communication at Sapienza University of Rome, Italy.
Position:
President of OCEANS
Vice President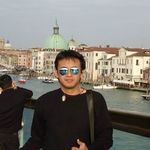 Indonesia
About:
Rahmat Putra Yudha an English teacher and lecturer from Indonesia, awarded with the International Education Summit & Award (IESA) as the best teacher who contributes to education in 2020 and with a focus on Education TESOL at University of Wollongong, Australia. He did his Erasmus Mundus in 2013 in Cagliari University under the "Mover" Program. Since then, he focused on social activities such as conducting free trainings and workshops. Furthermore, he is interested in capacity building in education, improving quality and building capacities.
Position:
Vice President of OCEANS
Being The Vice President is not only being leader of the international development strategy. Vice President should also support the President's role in ensuring the overall performance of the organization, both internally and externally. The short term target should be achieved based on members' needs.
Quote : "The best person is a person who can be meaningful and impactful to the society. Because Life is short, focusing on your dream and passion."
Head of Project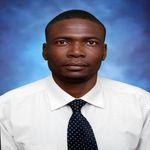 Custody Chikambure
Zimbabwe
About:
Custody Chikambure is a savvy entrepreneurial achiever who fosters and develops profitable financial schemes. He is an Influential interpersonal communicator, negotiator, and presenter who brings multicultural and trilingual (French-Shona-English) advantages in leveraging cross-functional relationships. He has graduated with a first class BSc degree in Computer Science under a bilateral scholarship in Algeria.
Custody has presented different critical topics on youth and women empowerment during various workshops/seminars. Custody holds a BSc degree in Computer Sciences from the University of Constantine (Algeria) and has over 5 years experience in using social media for social good that communicate trends and impact to corporate partners. He is also a YALI Alumnus who has graduated from a program offered by the YALI Regional Leadership Centre Southern Africa in the Business and Entrepreneurship Development course.
As a young person, Custody's every day goal is to impact and contribute to people's wellbeing and quality of life. He is passionate about technology and believes there is need to set a good ground for young people in this field. Custody would like to use technology for good among youths and women; and that's his contribution to achieve the SDGs.
Position:
OCEANS Head of Project
As The Oceans Network Heads of Projects, Custody is happy to share his work experience while applying his business and leadership skills in possible ways that will help contribute to influence innovation and sustainability through Oceans Community activities among young people.
Head of Community Development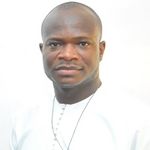 Cosme Zinsou Odjo
Benin
About:
Cosme Zinsou Odjo is a Beninese citizen who lives in the Benin Republic (West Africa) and he holds a Master of Philosophy (MPhil) in English Language Teaching from the University of Abomey-Calavi, Republic of Benin. He has ten year-experience in teaching English as a Foreign Language (EFL) and English for Specific Purposes (ESP).
He furthermore benefited from a scholarship from the "LELAM-TVET4INCOME" Project financed by the Swiss Agency for Development and Cooperation (SDC) and the Swiss National Science Foundation (SNSF) under their joint "Swiss Programme for Research on Global Issues for Development". Thus, he studied and completed an International Master's Degree in Technical and Vocational Education and Training (TVET) at Kathmandu University School of Education, Nepal, South Asia. He worked as an intern at "ENSSURE", a project under Nepal Helvetas Swiss Inter-cooperation.
As a Freelance TVET Researcher and Specialist, he has been devoting his time to supporting private and public TVET institutes and organizations. Similarly, he is volunteering with OCEANS+ Community and Skillman International. Currently, he is a "Graduate Teaching Assistant" for the Online Course "Public Policy and TVET Governance" at Kathmandu University School of Education, Nepal, South Asia.
Position:
Head of Community Development
Head of International Coordinator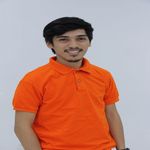 Kenny Bayudan
Philippines
About:
Kenny J. Bayudan is a graduate of Bachelor of Secondary Education major in Mathematics from Xavier University - Ateneo de Cagayan. Through an Erasmus Mundus scholarship, he has obtained a Master's degree in Mathematics for Teaching at the Universidade de Evora in Portugal. He also holds a Doctor of Education degree from the University of Makati. He is a licensed teaching professional with over a decade of teaching experience at the secondary and tertiary levels. His fields of specialization are mathematics, educational sciences, and innovative educational management.
Kenny joined OCEANS in 2017. He continues to be the National Representative for the Philippines since 2019 and was appointed Deputy Head for International Coordination for the 2021 term. He has been an active member of the Erasmus Mundus student and alumni communities since his exchange in Portugal and continues to actively promote the Erasmus+ program in various local outreach activities.
As a lifelong learner, Kenny continues to pursue various career and professional development activities. At present, he is taking a Juris Doctor degree at the Arellano University School of Law alongside his volunteering activities. He held the National President post at the Association of Law Students of the Philippines and is currently a Senior Executive Editor for the Asian Journal of Legal Studies of the Asian Law Students' Association. Among others, he is passionate in research, project management, and music.
Position:
Head of International Coordinator
Head of Communication and Content Development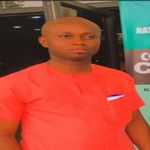 Donaldson Chima Ofoha
Nigeria
About:
Donaldson is pleased to serve as a member of the Board of the Oceans Network and as Head of Communications working group. Donaldson Chima Ofoha is loving, charismatic, innovating and motivating in person. His Erasmus+ International mobility was at the Universidad de Valladolid, Spain. He has a B.Sc. in Agricultural Economics and Extension and a Master's degree in Agricultural Economics. Furthermore, he is passionate about sustainable development eventually; his PhD research study is concerned with an aspect of sustainable agriculture. He is head, patent acquisition and promotion unit in the Intellectual Property and Technology Transfer Office, University of Nigeria, Nsukka. Also, he loves meeting people, music, observing nature, and much more.
Position:
Head of Communication and Content Development
Get to know the previous Coordinating Boards