Transition Board 2014-2015
The mandate of the Transition Board lasts 6 months starting from 15th September 2014 until 15th March 2015. The mandate can be extended without election in the extraordinary event that the ESAA structure will not have been defined within these 6 months. In that case, given that the ESAA structure will have not yet been set, the mandate can be prolonged by a confidence general vote, with the possibility to renew the mandate until August 2015. All registered OCEANS Network members are eligible to cast the confidence general vote which is considered positive when at least 51% of all voters are in favour. In case the vote of the OCEANS members will not be in favour of confirming the Transition Board, new elections will be held, as below.
Transition Board Member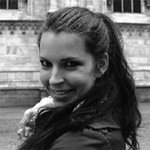 Katarzyna (Kasia) Łaskawiec
Poland
About:
Kasia studied law and international relations at Utrecht University (the Netherlands) with an exchange semester to Washington University in St. Louis (USA). She graduated from King's College London (UK) with a master degree in law in 2012. Kasia recently moved back to Poland where she currently resides and works in procurement. With OCEANS since 2011, she's been lately active in two Working Groups: Coordination and Professional Development WG's.
Transition Board Member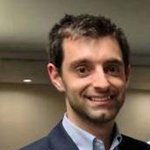 Alin Horj
Romania
About:
Alin is a MA candidate at the Johns Hopkins University, School of Advanced International Studies (SAIS) in Washington D.C., USA and a Romanian citizen. He studied and worked in Italy, Thailand, France, Belgium, and the US. He was an active member of OCEANS Network since its inception in 2010. As a former Coordinator for the European Union, Alin`s tasks as a member of the new transition board will include ensuring a successful transition of OCEANS Network into the new Erasmus Student and Alumni Association (ESSA), and promoting the Erasmus+ programs in North America.
Transition Board Member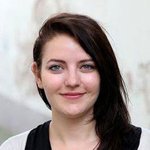 Neringa Tumenaite
Lithuania
About:
Neringa is currently writing MA research on Media Culture at the University of Maastricht, the Netherlands. Before graduating from Creative Industries at VGTU (Lithuania), she has been a fellow of EU and Korea Leadership Alliance Programme (South Korea), took part in Erasmus exchange in Belgium, and conducted research on Structural Discrimination and Media in Spain.
As a former president of OCEANS Network, she has been actively involved in the coordination of network's internal and external communication strategies, attending negotiations and facilitating the platform for increased member involvement in a form of the Liaison and Working Groups, as well as working on the concept of Erasmus+ Worldwide.
Transition Board Member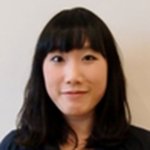 Jungyoon (Guni) Han
South Korea
About:
Jungyoon is a PR consultant at an international communications consultancy and is currently based in South Korea. She studied Sociology and Business Administration at Korea University where she participated in the exchange of Korean-European Nexus on International Economy and Governance (ICI-ECP) at Pompeu Fabra University in Spain. She served as South Korean coordinator of the OCEANS Network from 2011, and continued mandate as Communications Coordinator the year after. As part of the transition board, she will engage in preparatory works for the successful transition of OCEANS network in the ESAA framework representing the Asian region.
Transition Board Member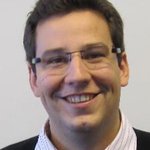 Dominik Roeck
Austria
About:
Dominik, who lives in Vienna/Austria, studied abroad in Canada (University of Toronto) and Finland (Oulu University of Applied Sciences). While his studies (home university: FH JOANNEUM Graz/Austria) he focused on Information Management, IT & economics and the development of leadership skills. Today he is working as a project manager in an international IT consulting firm.
In the transition working groups, as well as in the workshops, Dominik participated mostly in the Coordination Team and it's important to him to keep OCEANS (the network and what we stand for) in ESAA and it's structure alive. It's not about the brand - it's about who we are and what we do.
Get to know the previous Coordinating Boards