The Board
The Board is the executive decision-making body of the OCEANS Network and has a mandate of one year. It is currently composed of 7 members: the President, Vice-President, and 5 Heads of teams. The teams include International Coordinator, Projects, Community Development, Communications, Content Development. The working groups Communications and Content Development will work and coordinate closely together. For the different roles, please see here.
You can reach the whole board through:
board@oceans-network.eu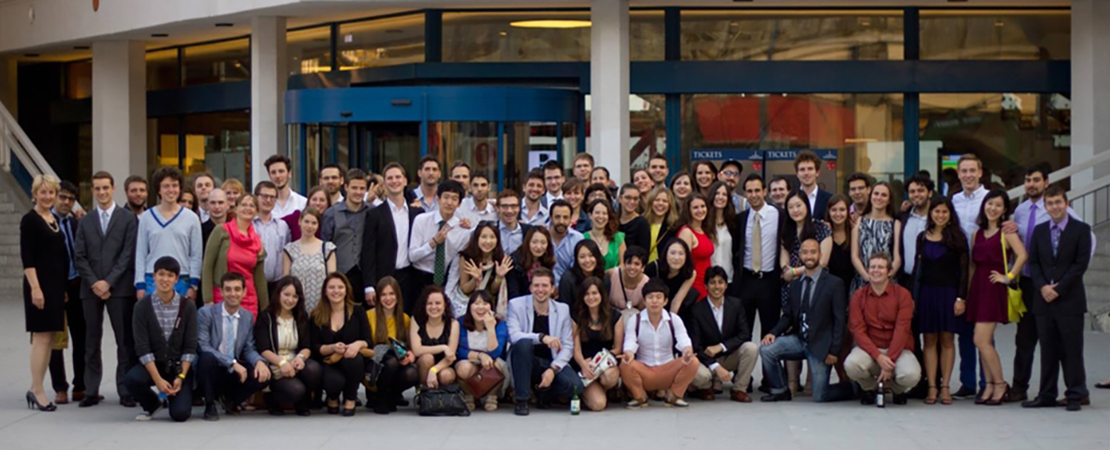 President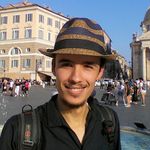 Algeria
About:
Farouk is from Algeria. He holds a master's degree in Political Science. He currently devotes his time to volunteering with the Erasmus+ community and non-profit organisations. He studied at the Department of Political Science at Djilali Bounaama University of Khemis-Miliana, Algeria. He benefited from an international mobility scholarship funded by Erasmus+, and studied at the Department of Political Science, Sociology and Communication at the Sapienza University of Rome, Italy.
Vice President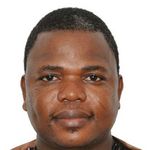 Philippe Sessou
Benin
About:
Philippe Sessou is a PhD holder in Food and Industrial Microbiology, and a Senior Lecturer at the University of Abomey-Calavi in the Republic of Benin, located in West Africa. He has benefited from several scholarship opportunities such as the International Credit Mobility scholarship funded by the European Union, which allowed him to study in 2022 at the University of Agricultural Sciences and Veterinary Medicine of Cluj-Napoca, Romania. In the field of volunteerism, he has served as the Co-Ambassador of ASAF in Benin since 2020 and has decided to contribute to the resolution of current challenges facing the world through his membership in OCEANS.
Head of Projects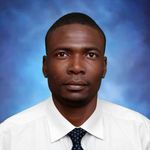 Custody Chikambure
Zimbabwe
About:
Custody Chikambure is a savvy entrepreneur who fosters and develops profitable financial schemes. He is an influential interpersonal communicator, negotiator, and presenter who brings multicultural and trilingual (French, Shona & English) advantages in leveraging cross-functional relationships. He has graduated with a first class BSc degree in Computer Science from the University of Constantine, Algeria under a bilateral scholarship.
Custody has presented several critical topics related to youth and women's empowerment during various workshops/seminars. He has over 5 years of experience in using social media for social causes, communicating trends and impact to corporate partners. He is also a YALI alumnus who has graduated from a programme offered by the YALI Regional Leadership Centre Southern Africa in the Business and Entrepreneurship Development course.
Custody's goal is to impact and contribute to people's well being and quality of life. He is passionate about technology and believes there is a need to set a good basis for young people in this field. He would like to use technology to benefit the youth and women, and that is his contribution to achieving the UN's Sustainable Development Goals (SDGs).
As the OCEANS Network's Head of Projects, Custody is happy to share his work experience while applying his business and leadership skills in ways that will contribute to innovation and sustainability among the youth.
Position:
Head of Projects
Head of Community Development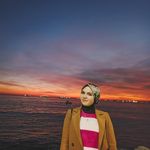 Ilhem Bendahmane
Algeria
About:
Ilhem is from Algeria, and holds a master's degree in English Literature and Civilisation from the University of Tlemcen, Algeria. Ilhem is an active and motivated person, who aspires to learn and become an inspiration for young leaders in her community. She works as a part-time teacher at the University of Tlemcen, Algeria. She is also a motivated researcher who dedicates her time to finding solutions for improving education for women and promoting equal educational opportunities. Ilhem did her Erasmus+ semester at the University of Murcia, Spain in 2021. This exchange opened many doors for her and helped her explore several other opportunities. Ever since then, she has focused on being active within the field of volunteerism and social activities.
Position:
Head of Community Development
Head of International Coordination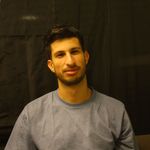 Mohammed Ashqar
Palestine
About:
Mohammed Ashqar is a Palestinian Computer Science student in his final year of a bachelor's degree at Al-Quds University, also known as the "University of Jerusalem." He is a board member of Al-Quds Tech Bootcamp and works as a network administrator and general manager at an internet service-providing company. In spring 2022, he participated in an exchange semester at Mälardalen University in Vasteras, Sweden through the Erasmus+ programme. The exchange semester was a life-changing experience for Mohammed, providing him with the chance to immerse himself into a new culture and expand his network of contacts.
He joined OCEANS Network as a member of the Communications Working Group. He then became a member of the International Coordination Group and was elected as the Head of the group in January 2023. Mohammed is a strong believer in the power of teamwork and is eager to help students and communities in any way he can. He is full of energy and is always looking for new opportunities to make a difference. When he is not studying or working, Mohammed enjoys sports, especially mountain biking, travelling, and meeting new people. He is a well-rounded individual with a passion for life and a commitment to making the world a better place.
Position:
Head of International Coordination
Head of Communication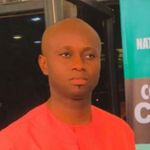 Donaldson Chima Ofoha
Nigeria
About:
Donaldson Chima Ofoha is pleased to serve as a member of the Board of the OCEANS Network and as Head of the Communication Team. Donaldson is charismatic, innovative and motivated. His Erasmus+ international mobility was at the Universidad de Valladolid, Spain. He has a B.Sc. in Agricultural Economics and Extension and a master's degree in Agricultural Economics. Furthermore, he is passionate about sustainable development; his PhD research study is concerned with an aspect of sustainable agriculture. He is head of the Patent Acquisition and Promotion Unit in the Intellectual Property and Technology Transfer Office at the University of Nigeria, Nsukka. Donaldson loves meeting new people, music, nature, among other hobbies.
Position:
Head of Communication
Head of Content Development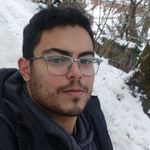 Carlos Alberto Lino Filho
Brazil
About:
Carlos Lino is a driven and enthusiastic person who is pursuing a degree in Business Administration at Universidade Paulista (UNIP) in São Paulo, Brazil. He is passionate about academic internationalisation and is always looking for opportunities to broaden his horizons and learn from different cultures.
Carlos was fortunate to receive a scholarship through the Erasmus+ programme to study Marketing at Poslovno Veleuciliste Zagreb (Zagreb School of Business) in Croatia, where he gained valuable experience and knowledge.
He has several years of experience working as a Pricing & Commercial Controlling Analyst for multinational companies, where he has honed his analytical skills and made informed pricing decisions that have driven sales and revenue growth. Carlos is a quick learner, a strong communicator, and he has a track record of exceeding targets.
Carlos Lino is a dedicated and hardworking individual who is committed to achieving his goals and making a positive impact in the world. With his passion for academic internationalisation, his experience, and his positive attitude, he is confident that he can contribute to the success of the OCEANS Network.
Position:
Head of Content Development
Get to know the previous Coordinating Boards